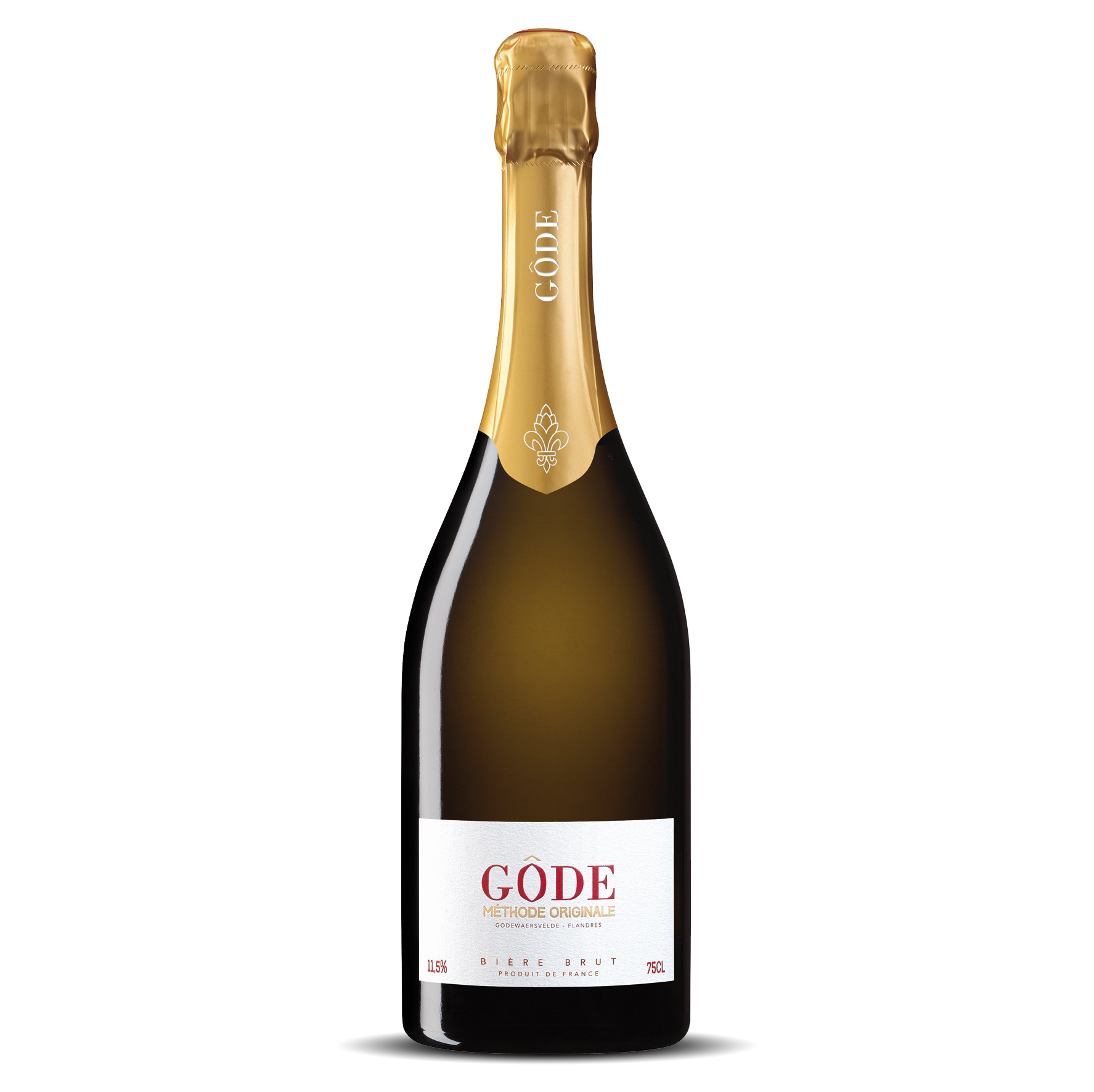 Appearance
 's body offers a bright clear golden color, with its thin and lively bubbles endlessly dancing under a light and airy non lasting foam.
Aroma
brings out light floral and fruity notes, with a distinct spiciness to it. Some spicy esters come through, especially as it warms. Taste ripe banana, allspice, green apple peels, unripe pears, and a hint of meadowsweet. Malted barley grants the Beer its subtle caramel touch. With its very dry and crisp flavor, GÔDE is no doubt a fine beer, and truly a treat. Cheers!
Taste and Mouthfeel
's taste follows your nose with herbal and floral notes, a distinct spicy ester and a touch of mint. The interplay does bring some lemon citrus notes, coupled with the spiciness coming across like lemon-pepper. Bitterness starts on the back end and continues into your final taste.
's mouthfeel is light, bright, dry and vivacious. It is exceedingly effervescent and fizzes very lively across the palate. The beer starts with a semi-sweet character and lightens as the carbonation draws itself across the palate.
This error message is only visible to WordPress admins
Error: No connected account.
Please go to the Instagram Feed settings page to connect an account.